Senran Kagura Peach Beach Splash is an "action shooting game" where the characters are equipped with water guns and play on teams. The game will feature more than 30 total characters, and it will ship for PlayStation 4 in Japan on March 16, 2017.
The game's "Limited Edition Nyū Nyū 5th Anniversary DX Pack" edition (pictured below) retails for 24,800 yen (about US$235) and includes: a "live-sized Nyū Nyū Mouse Pad" of Yumi, a limited box with an illustration by
Nan Yaegashi
, a "NARAROCK FESTIVAL" Blu-ray Disc and CD that includes a fifth anniversary commemoration opening animation on Blu-ray Disc and a soundtrack CD, a "HIBAROCK PARTY" artbook, a limited original package, and a DLC set with five items including two costumes, a special weapon, an Otome Card, and a Skill Card.
The game's "Nyū Nyū DX Pack" retails for 9,980 yen (US$95) and includes all the items in the "Limited Edition Nyū Nyū 5th Anniversary DX Pack" set except the mouse pad, and the standard game retails for 6,980 yen (US$66). The game's pre-order bonus includes codes for two "Cleaning Maid-san Mint Marine" costume sets, and two skill cards for the same "Cleaning Maid-san Mint Marine" costume.
The game's
cast
so far is as follows:
Hitomi Harada
as Asuka, a second-year student. Asuka considers everyone she meets her friend. She is the central member of Hanzō National Academy. Her purpose in Peach Beach Splash is unknown, but there is a reason that she is picking up water guns.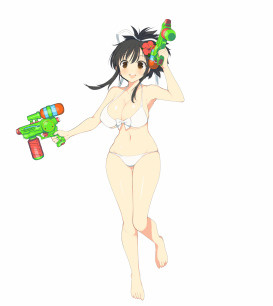 Asami Imai
as Ikaruga, a third-year student. As committee chair, Ikaruga's sense of responsibility is strong. She appears to have had problems before coming to the island, but she refuses to open up to anyone as she participates in the tournament. Even though she is on a distant solitary island, she still somehow gets emails from her older brother.
Yu Kobayashi
as Katsuragi, a third-year student. Katsuragi loves to sexually harass girls, but is still strict with the younger students. She is enthusiastic to see the girls' swimsuits.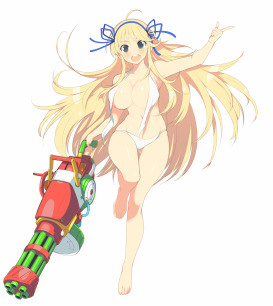 Kaori Mizuhashi
as Yagyū, a first-year student. As a shinobi, she is callous and resolute. She is always calm and observes everything around her, but her love for Hibari is so deep that she loses her calm attitude around her. She participates in the tournament in accordance with the organization.
Yuka Iguchi
as Hibari, a first-year student. Hibari is like the little sister of Hanzō National Academy. With her cheerful and easy-going mood, she always works very hard with her teammates for victory. There are many things she wants from this championship, but she can't decide on one.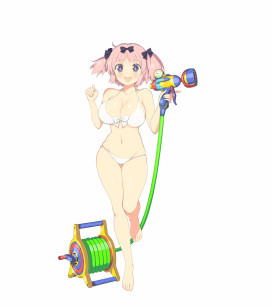 Natsue Sasamoto
as Ayame, a first-year student. Ayame is an energetic girl who believes in always moving forward. Selected to participate in the tournament, she fits in with her teammates with her cheerful personality and natural pace. Because Katsuragi is graduating soon, she is working hard to be her successor.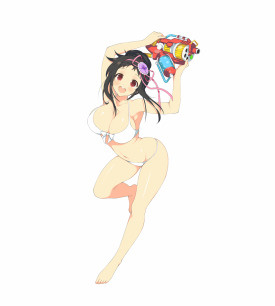 The
franchise
began with the release of the original Senran Kagura game on the
Nintendo
3DS in September 2011. The latest release in the series is Senran Kagura: Estival Versus, which shipped for the PlayStation 4 and PlayStation Vita in Japan in March 2015, and in the
west
in March 2016. The game received a "Sakura Edition" update in Japan last year.
The games inspired a television
anime
in 2013.
Funimation
streamed
the series as it aired in Japan, and released it on Blu-ray Disc and DVD in 2014.





Posts

: 390


Points

: 874


Reputation

: 1


Birthday

: 1984-12-03


Join date

: 2015-02-27


Age

: 34


Location

: England




Similar topics
---
Permissions in this forum:
You
cannot
reply to topics in this forum